Why Shop at Dunning Toyota near Ann Arbor, MI?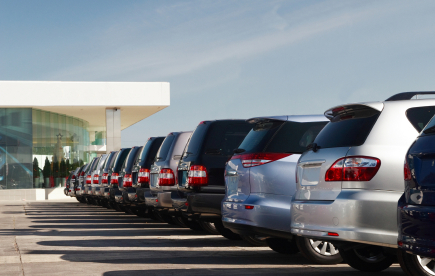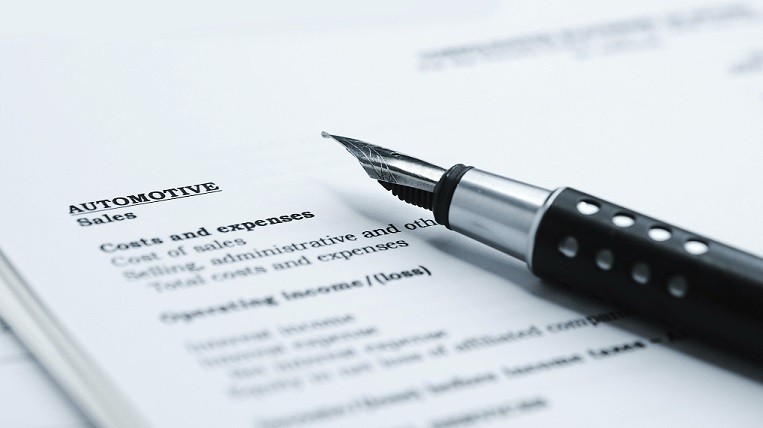 With such a plethora of dealerships around right now, it's easy to assume that they're pretty much all the same. But at Dunning Toyota, we hope to prove to each and every customer who walks into our dealership that this isn't true. We believe that we have not only have the service, but also the inventory and online technology to earn ourselves lifelong customers. Want to see for yourself? Meet us in person at 3745 Jackson Road in Ann Arbor, MI, and experience the Dunning Difference.
Inventory
The first step to being a good dealership is actually having the inventory to please all types of customers. When you come to Dunning Toyota, we feel confident that you'll find the vehicle you want. Of course we have a large stock of Toyota automobiles, but we also carry models from many other brands that might appeal to you. With hundreds to choose from, we know that it can seem intimidating to sort through your options, so we came up with a way to help. Just navigate to the New tab and click Browse New Inventory and you'll see a customizable page that will allow you to input all of your preferences to filter results. In no time at all you'll find models that completely match your criteria!
Financing vs Leasing
Once you think you might be interested in a specific model, we believe we have the service that will continue to set us apart from other dealerships. Part of this is the wide variety of plans we offer our customers. And of course, if you're new to purchasing in general, we'll walk you through every step of the way. Financing is a method that ends in you owning a vehicle. You take what would be a huge sticker price and split it into monthly payments over a number of years that make the amount manageable. This method is expensive, but allows a car to fit into your budget. Leasing is far more affordable but does not end with you owning the car, you are merely renting it out for a number of years and miles. Whichever you're interested in, you'll find a supportive team eager to help you out with what you need.
Online Features
Finally, we want to make sure you're aware of the great online features we have. These can be used at all stages of your car search process: before, during, and after. If you're still in the midst of your search, make your way over to our Finance Department and use our Financing Calculator and pre-approval form to help get ahead of things. Have you purchased a car now? We still want to help with our Service Department! We offer great deals on maintenance to keep your car in top shape.
Why shop at Dunning Toyota in Ann Arbor, MI? We feel we do more than our competitors to keep you happy during every step of your path towards a vehicle--that's the Dunning Difference! If you still need more convincing, start reading some of our customers' glowing testimonials!
Sales Hours
866-250-5361
| | |
| --- | --- |
| Monday | 9:00 am - 8:00 pm |
| Tuesday | 9:00 am - 6:00 pm |
| Wednesday | 9:00 am - 6:00 pm |
| Thursday | 9:00 am - 8:00 pm |
| Friday | 9:00 am - 6:00 pm |
| Saturday | 10:00 am - 3:00 pm |
| Sunday | Closed |
Testimonials
GOOGLE
7-7-2020
GOOGLE
7-6-2020
GOOGLE
7-5-2020
GOOGLE
7-1-2020
GOOGLE
6-30-2020
GOOGLE
6-27-2020
GOOGLE
6-25-2020
"Had some issues with my car a couple weeks ago. Purchased..."
DEALERRATER
6-24-2020
Had some issues with my car a couple weeks ago. Purchased...
CARS
6-24-2020
YAHOO
6-22-2020
YELP
6-22-2020
GOOGLE
6-20-2020
YELP
6-18-2020
YELP
6-15-2020
GOOGLE
6-13-2020
YELP
6-12-2020
GOOGLE
6-10-2020
GOOGLE
6-5-2020
GOOGLE
6-4-2020
YELP
6-4-2020
GOOGLE
6-3-2020
GOOGLE
5-31-2020
GOOGLE
5-30-2020
GOOGLE
5-22-2020
GOOGLE
5-21-2020
GOOGLE
5-21-2020
GOOGLE
5-19-2020
GOOGLE
5-18-2020
GOOGLE
5-14-2020
GOOGLE
5-12-2020
GOOGLE
5-8-2020
GOOGLE
5-5-2020
YELP
5-1-2020
GOOGLE
4-27-2020
YELP
4-22-2020
YELP
4-14-2020
YELP
4-4-2020
Read More