Online Trade-In Value near Ypsilanti, MI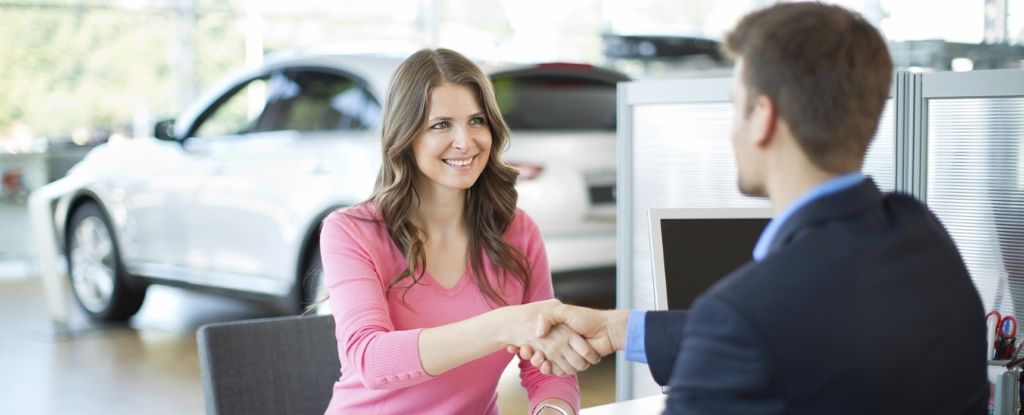 Sales Hours
866-250-5361
| | |
| --- | --- |
| Monday | 9:00 am - 8:00 pm |
| Tuesday | 9:00 am - 6:00 pm |
| Wednesday | 9:00 am - 6:00 pm |
| Thursday | 9:00 am - 8:00 pm |
| Friday | 9:00 am - 6:00 pm |
| Saturday | 10:00 am - 3:00 pm |
| Sunday | Closed |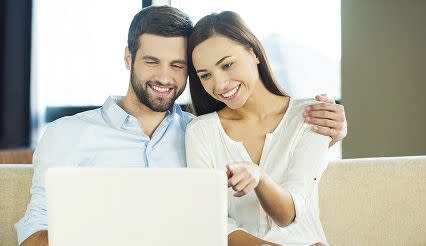 Although it might not look like much at the moment, that old car in your garage could be worth something. Before you pay Dunning Toyota a visit to buy your next set of wheels, take advantage of our convenient online trade-in value tool to unlock your unwanted vehicle's potential and make your upcoming purchase more affordable. We'll be here to help from start to finish, so don't hesitate to let us know how we can assist!
Why Should I Trade In My Car?
It's quite common for drivers to let an unused vehicle rust and decay, simply because they don't think it has any value remaining. However, most of the time, that old SUV or retired pickup truck can be used to help make an upcoming purchase more affordable. By applying a trade to the overall cost of a new ride, you'll end up reducing the amount that you need to finance with a loan. Therefore, by lowering what you have to borrow, you'll spend less on interest over the course of your payment period. Depending on the cost of your new car and how much your trade fetches, this could amount to thousands of dollars saved in the long run!
Get Started From Home!
Rather than bringing your old model over to the dealership, you can receive an instant appraisal from the comfort of home with the help of our easy-to-use online tool. Just look for the link labeled "Value Your Trade" under either the New or Pre-Owned inventory tab near the top of the page. In order to calculate an initial estimate, we simply need the vehicle's VIN or make, model, trim, and year. Then, we'll ask you to provide your contact information, so we can let you know what it's worth. For the most accurate results, consider adding a few photos or a short walk-around video, so our staff can access its condition.
Visit the Dealership
Now that you have your initial offer in hand, you're ready to visit us. Before providing our final trade-in appraisal, we'll perform a quick visual inspection of your car, truck, or SUV here at the dealership, so you receive a fair and competitive estimate. We'll then subtract this number from the sticker price of the vehicle you have your heart set on! From here, we'll account for additional factors, such as your down payment, credit score, and preferred term length to come up with your final rate. Before you sign on the dotted line, be sure to ask any questions on your mind, so nothing is left to chance.
Thanks to our convenient online trade-in value near Ypsilanti, MI, Dunning Toyota makes it easier than ever to get the most out of your vehicle investments past and present. Our staff members are eager to help, so just give us a call at 866-250-5361. We'd love to chat!
Testimonials
GOOGLE
7-7-2020
GOOGLE
7-6-2020
GOOGLE
7-5-2020
GOOGLE
7-1-2020
GOOGLE
6-30-2020
GOOGLE
6-27-2020
GOOGLE
6-25-2020
"Had some issues with my car a couple weeks ago. Purchased..."
DEALERRATER
6-24-2020
Had some issues with my car a couple weeks ago. Purchased...
CARS
6-24-2020
YAHOO
6-22-2020
YELP
6-22-2020
GOOGLE
6-20-2020
YELP
6-18-2020
YELP
6-15-2020
GOOGLE
6-13-2020
YELP
6-12-2020
GOOGLE
6-10-2020
GOOGLE
6-5-2020
GOOGLE
6-4-2020
YELP
6-4-2020
GOOGLE
6-3-2020
GOOGLE
5-31-2020
GOOGLE
5-30-2020
GOOGLE
5-22-2020
GOOGLE
5-21-2020
GOOGLE
5-21-2020
GOOGLE
5-19-2020
GOOGLE
5-18-2020
GOOGLE
5-14-2020
GOOGLE
5-12-2020
GOOGLE
5-8-2020
GOOGLE
5-5-2020
YELP
5-1-2020
GOOGLE
4-27-2020
YELP
4-22-2020
YELP
4-14-2020
YELP
4-4-2020
Read More