2016
Julie Dunning is nominated for Time Magazine's 2016 Dealer of the Year
TIME AND ALLY FINANCIAL HONOR ANN ARBOR DEALER
Julie Dunning Wins National Recognition for Community Service
and Industry Accomplishments at NADA Convention
(New York, NY, November 16, 2015)- The nomination of Julie Dunning, president and
dealer principal at Dunning Toyota Ann Arbor in Ann Arbor, Michigan, for the 2016
TIME Dealer of the Year award was announced today by TIME.
Dunning is one of a select group of 50 dealer nominees from across the country who will
be honored at the 99th annual National Automobile Dealers Association (NADA)
Convention & Exposition in Las Vegas, Nevada, on April 1, 2016. The announcement of
this year's nominees was made by Meredith Long, publisher, TIME, and Tim Russi,
president of Auto Finance for Ally Financial.
''The TIME Dealer of the Year award nominees are business leaders and pillars of their
communities, who have each given generously to support important charitable causes,"
said Russi. "Ally is proud to honor these dealers and to recognize their commitment to
making a difference."
In its fifth year as exclusive sponsor, Ally will recognize dealer nominees and their
community efforts by contributing $1,000 to each nominee's 501 (c)3 charity of choice.
Nominees will also be recognized on AllyDealerHeroes.com, which highlights the
philanthropic contributions and achievements of TIME Dealer of the Year nominees.
The TIME Dealer of the Year award is one of the automobile industry's most prestigious
and highly coveted honors. Recipients are among the nation's most successful auto
dealers who also demonstrate a long-standing commitment to community service.
Dunning, 69, was chosen to represent the Michigan Automobile Dealers Association in
the national competition - one of only 50 auto dealers from 16,000 nationwide nominated
for the 4ih annual award. The award is sponsored by TIME in association 
with Ally Financial, and in cooperation with NADA. A panel of faculty members from 
the Tauber Institute for Global Operations at the University of Michigan will select one 
finalist from each of the four NADA regions and one national Dealer of the Year.
"I am passionate about furthering opportunities for women in the retail automotive
business," nominee Dunning said. "As one of the first women in this field, I have been
honored to mentor many other women trying to break into a position that was typically
filled by men. "
A 1964 graduate of Roanoke High School in Roanoke, Indiana. Dunning attended
Michigan Christian College (now Rochester College) in Rochester Hills before
embarking on her automotive career. She started selling vehicles for Toyota Ann Arbor in
1973 and quickly rose through the ranks, earning a spot as finance and insurance (F &I)
manager and sales manager before being named general sales manager in 1979.
"Toyota took notice and included me in its magazine, Toyota Today, as one of Toyota's
first female automobile salespeople in the U.S.," Dunning said. By 2000, she was
president and dealer principal, and today owns 80 percent of the dealership as well as
Dunning Subaru in Ann Arbor. Her three sons and one grandson have followed her into
the business.
"In 1973 and for many years to follow, women were not valued in the retail automotive
field," Dunning said. " It was a struggle at times, and I often received a lot of pushback
from my male peer group. However, 1 proved myself with hard work, dedication and
focus and overcame their reservations."
And it's that same drive that fuels Dunning's community activities. Her dealerships have
long supported local and national charities and organizations, including Toys for Tots;
Alpha House Interfaith Hospitality Network in Ann Arbor (provides temporary shelter,
support and food to homeless families); Food Gatherers in Ann Arbor (food rescue and
food bank program serving Washtenaw County); Humane Society of Huron Valley and
Arbor Hospice (compassionate care for terminally ill patients and their families) . She has
also hosted community events at the dealership, including movie nights and a Trunk or
Treat Halloween party for children.
"I am very fortunate to be in a position that allows me to support various worthwhile
organizations." Dunning said. "My dealerships support many local charities that aid in
the quality of life for people and animals. These organizations do such important and
wonderful things in my community, and I am happy to be involved and help support their
good work. I can't help the whole world, but I can help our county and 1 am very active in
this arena."
Dunning was nominated for the TIME Dealer of the Year award by Terry Bums,
executive vice president of the Michigan Automobile Dealers Association. She and her
husband, Alan Cantor, have three children and eight grandchildren.
Press release credit: 
MADA - 
Terry Burns - 
517-351-7800 
Time Dealer of the Year Hotline - 
212-522-8200
---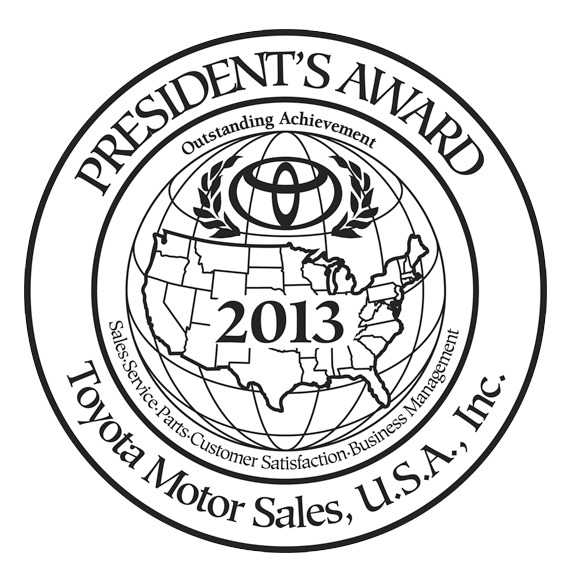 President's Award
For the year 2013, Dunning Toyota was awarded Toyota's prestigious President's Award.  Due to our dedication of maintaining the maximum level of customer satisfaction in sales, service, and parts, we were awarded Toyota's highest recognition.
President and CEO of Toyota Motor Sales, Kazuo Ohara, announced "Your dedication to operational excellence and exceptional customer care has earned your dealership this distinguished honor and set the standard for your fellow Toyota dealers". Toyota Motor Sales, as well as the Dunning Toyota faculty value creating the best all-around experience possible. Dunning Toyota makes it a priority that customers are satisfied throughout the entirety of their time with the dealership, starting from the sales process and continuing with regular services afterward, this ensures that their Toyota ownership experience remains a positive one. 
In order to qualify as a President's Award winner, Toyota dealerships must excel in a number of different categories including Sales Satisfaction, Service Satisfaction, Market Share Attainment, Vehicle Delivery Excellence and Employee Training & Certification. We are sure to maintain satisfactory in each of those fields and employ sales, service, parts, and finance professionals you can trust and rely on to help you find your dream vehicle. At Dunning Toyota, we value the loyalty we retain with our staff and customers. In fact, one particular family has purchased 19 different vehicles from us throughout their lifetime! We are proud that we're able to provide quality service to whole families through the generations and look forward to doing so for years to come.
None of this would be possible without our wonderful customers, who return time and time again. Dunning Toyota has been in the business of providing you exceptional customer service and care in the Ann Arbor area for over 40 years. Our wonderful staff makes it their top priority to ensure you have the best experience possible whenever you visit our dealership. We thank you and look forward to your continued patronage at Dunning Toyota.
We are extremely honored to be recognized for our dedication as a leading Southeast Michigan Toyota Dealer and will continue this commitment of respect and care for all customers past, present, and future.
---
Sales Excellence Award 2013 National
At Dunning Toyota of Ann Arbor we are very pleased to announce that we have been named a 2013 Toyota Sales Excellence Award recipient from Toyota Motor Sales. The Toyota Sales Excellence Award recognizes Toyota Sales Departments who have demonstrated outstanding performance in professional development, new vehicle sales, and sales personnel management.
We are proud to be part of the elite group of Toyota dealerships who have been honored due to their ability to provide valued customers with superior performance in the areas of sales.One of Toyota's primary goals is to emphasize the entire ownership experience. We want to help ensure that our customers are satisfied not only at the time of purchase, but as long as they own their vehicle. Offering top quality cars and trucks is, of course, the first step -but only the beginning. Toyota dealerships strive to match the quality of our products with the finest service in the industry.
We could not accomplish all we do without our loyal and dedicated staff. Over 20 of our professional staff have been working at our dealership for more than 10 years,6 of them for over 20, and 8 of them over 25! Our experience, commitment, and integrity is what makes this group of skillful staff so exceptionally helpful to each and every customer.
---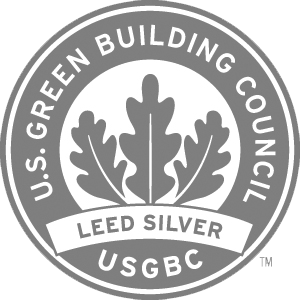 LEED Award
We are extremely proud to announce that our dealership has received Silver LEED(Leadership in Energy and Environment Design) Certification! We are very proud of the efforts we've undertaken as our goal is to remain environmentally responsible and conscious not just to the community but on a larger level as well. Dunning Toyota Scion is the first and only LEED Certified Toyota dealership in Michigan.
LEED certification is recognized across the globe as the premier mark of achievement in green building. As a dealership we chose LEED so that we may contribute to many different aspects of environmentally conscious decisions.  Aspects much as preserving energy, decreasing water consumption, improving indoor air quality, making better building material decisions, and aspiring innovation are methods that make Dunning a leader in energy and environment design.
So how does this impact our dealership and the community around us? Well, to begin we use systems that save water through facilities, along with our newly added carwash.  By installing skylights we are able to save a significant amount of energy use. In fact, 50% of our energy consumption is offset through renewable energy credits. Additionally, we are proud to announce that 83% of our construction waste was recycled and diverted from landfills.
We hope that the efforts made by Dunning Toyota Scion of Ann Arbor, will inspire others to continue to improve their impact on the world around them.